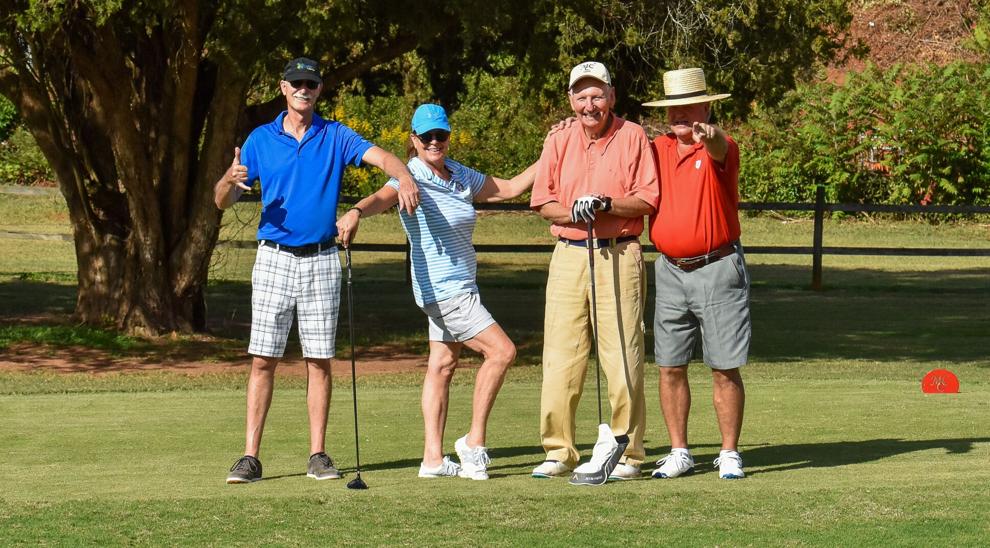 Carolina Together will unite the community Jun. 3 to support the West Columbia Beautification Foundation during the Celebrity Golf Classic.
Neil Boone, director of communications and marketing for Carolina Together, said festivities will unofficially being Jun. 2 at Stone River.
"It'll start on Wednesday, June 2 with the pairing party at Stone River," he said. "We'll have hors d'oeuvres, the celebrities, cocktails, spirits and brews, and everyone will be meeting one another." 
The golf tournament will begin Jun. 3 at 11:30 a.m. at Mid Carolina Club in Prosperity. A golf ball drop will be held at 1 p.m., where golf balls will be unloaded from a helicopter as a competition to see which ball drops into a hole.
Proceeds raised from the Celebrity Golf Classic will benefit the West Columbia Beautification Foundation, honoring the late Bill Mooneyhan, Sr. who passed away unexpectedly in February.
"He was a very influential person in West Columbia. He loved playing in this golf tournament. It was a big to-do when he played. We want to honor him by donating the funds to the West Columbia Beautification Foundation," he said.
Celebrities playing in the tournament include Lee Ann Walker, Clarissa Childs, Rick Seratte, Thad Daber and more.
"The celebrities really make it because they're avid golfers and they love coming out and having a good time and supporting a good cause," Boone said.
Limited spots are currently available for those interested in registering a team. Visit the Carolina Together website to register.
"We're thrilled to see the golf tournament come together again this year for the annual event," Boone said. "And we're really excited to see some of our celebrities we have not seen in a while, they really make the event."